A series of animations in collaboration with Rebecca Schönwitz for the "Reading Rooms" – an exhibition in the context of Design Plus at the Hochschule Mainz. In this room, passers-by at LUX are to experience the pictorial character of type.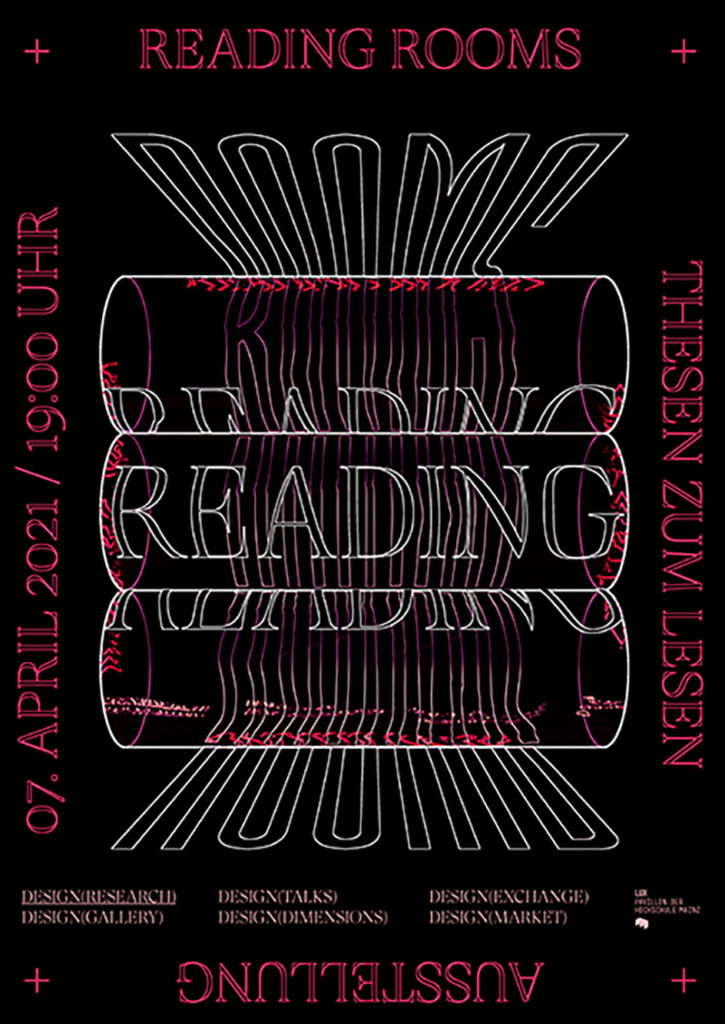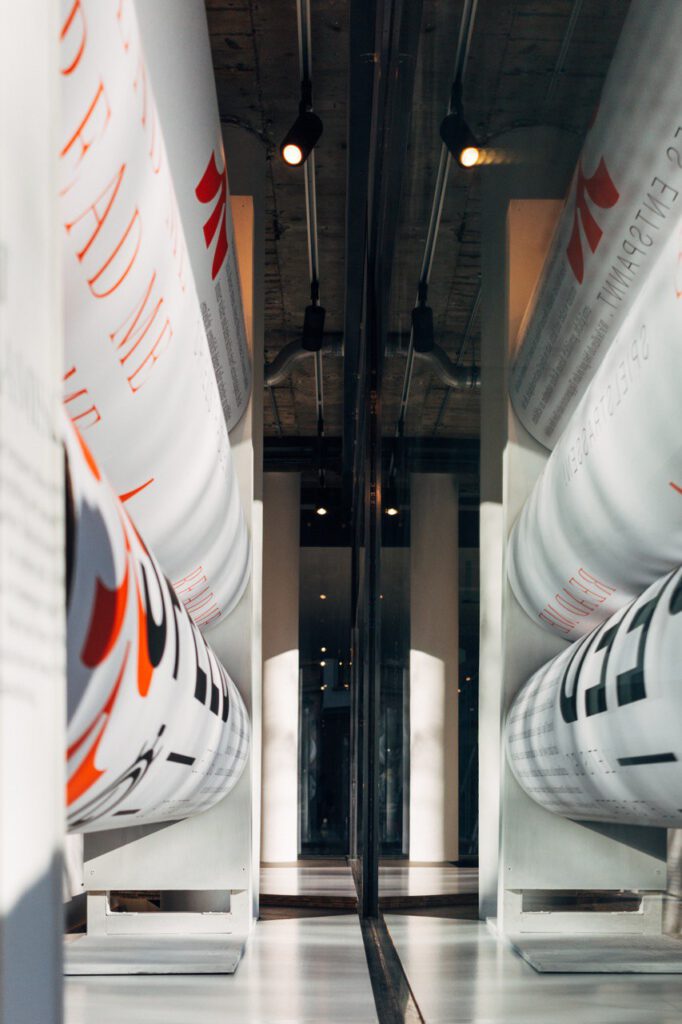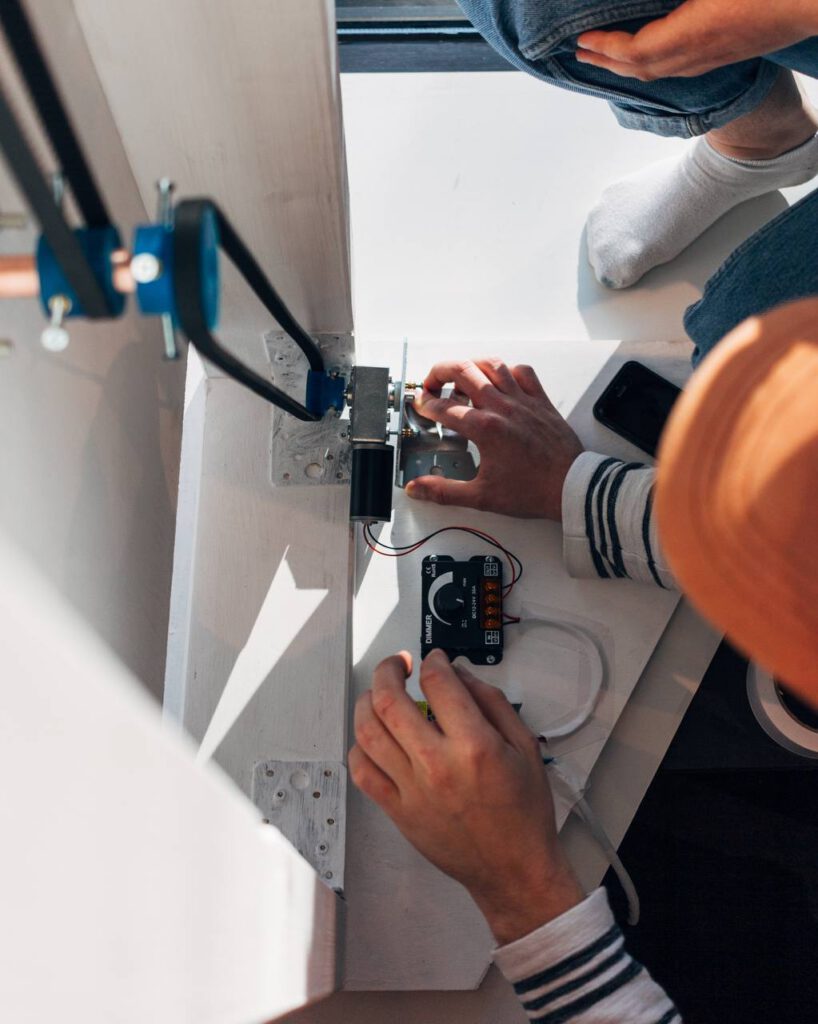 A huge shop window installation in collaboration with Frederike Preußer for the »Reading Rooms« as part of the Design Plus exhibition series at HS Mainz. This handmade, motorized exhibit is over three meters wide and tests the reading speed of passers-by.
Wakama is my brandnew psychedelic display typeface. It's 369 glyphs are inspired by sea grass and optimized for the big screen and print products.
Kleinunternehmer – Gemäß § 19 UStG wird keine Umsatzsteuer berechnet.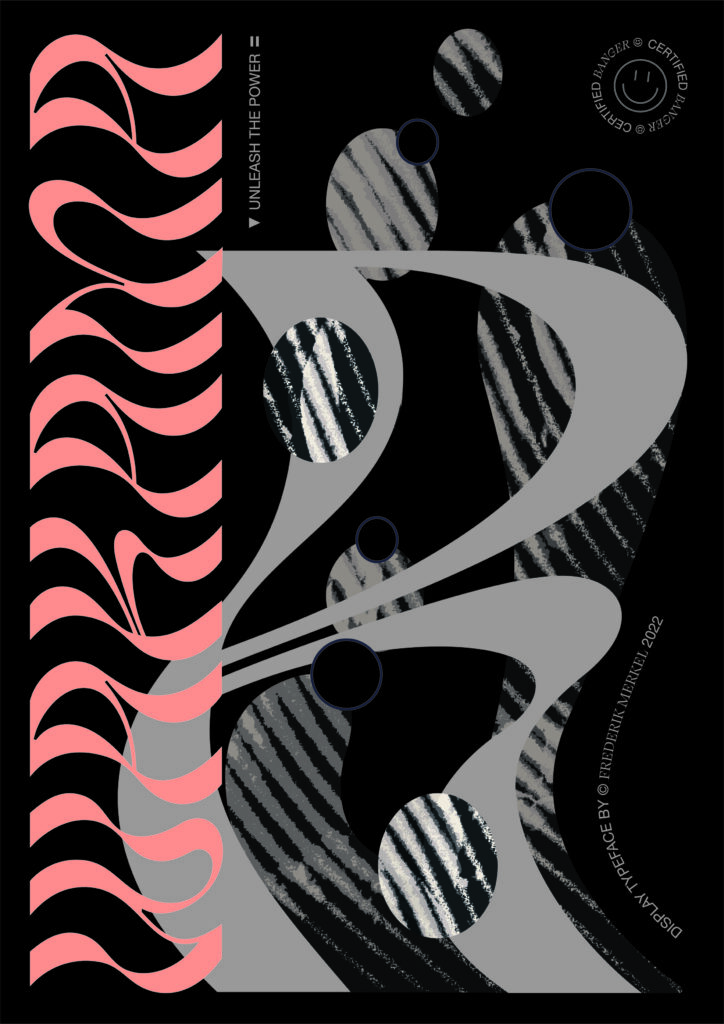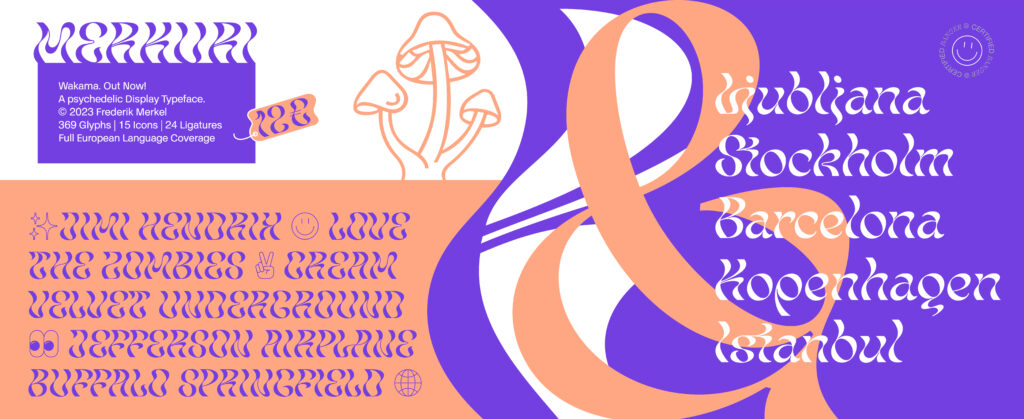 This frame by frame animation in collaboration with Johannes Bruns and me shows the journey of a story from its creation in the mind of the screenwriter to the finished film being absorbed by the mind of the audience.
The approximately 600 drawings were mostly created by hand and assembled into an official trailer of the Exground Film Festival 2018.
Aufgrund eines angestrebten Patentverfahrens können Inhalte meiner Thesis im Studiengang »Deep Speed Typography« zu diesem Zeitpunkt noch nicht veröffentlicht werden.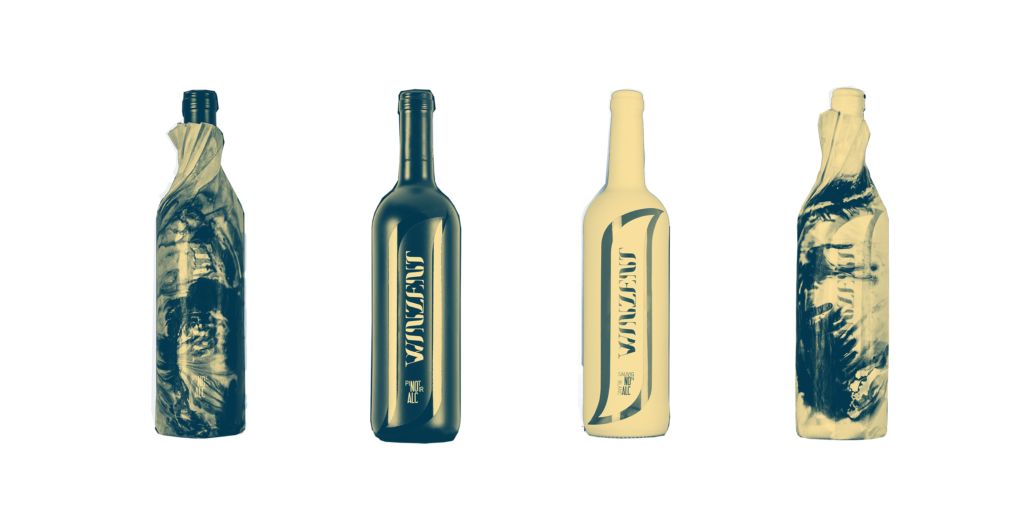 Winzent is a corporate design for a non-alcoholic wine, created with Dasha Petuchov, Ik Joo and Melisa Bodur. For the logo we created a complete alphabet out of wine glasses. Conwinz yourself!
Type in whatever comes to your mind.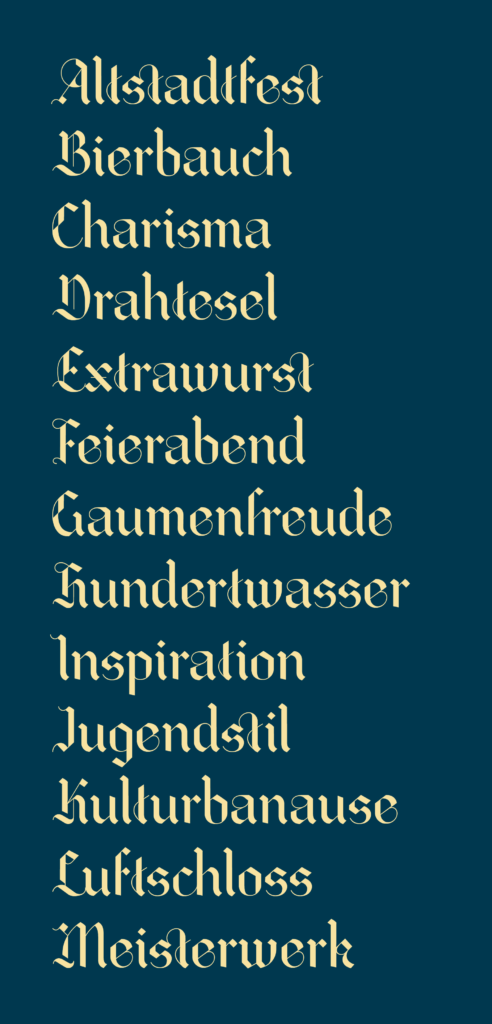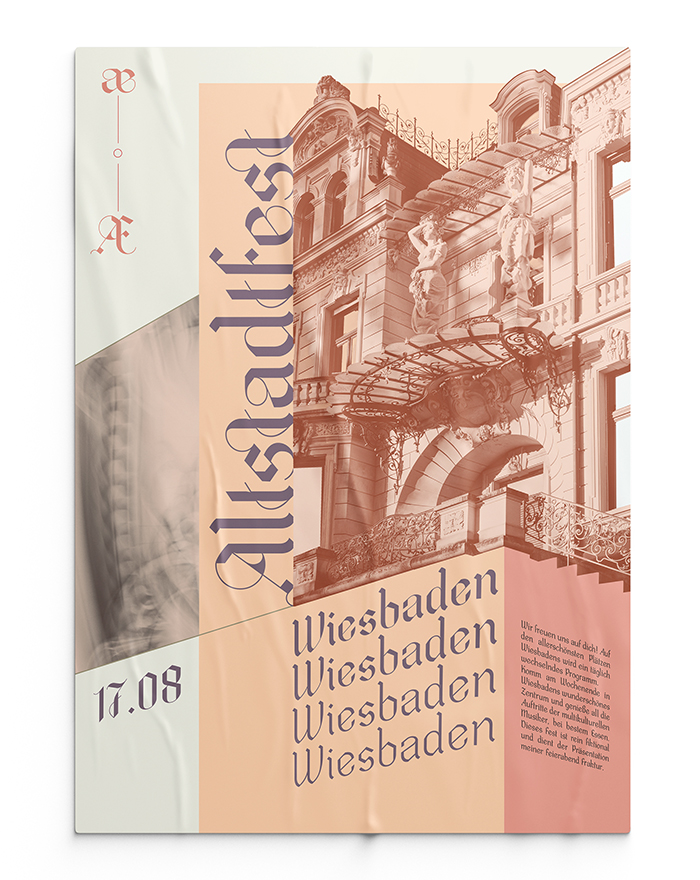 My bachelor thesis:
Feierabend pays homage to the German Fraktur. The aim was to recreate the original aesthetic with a modern twist and a friendly look in order to keep a distance from the Blackletter fonts used in the very dark chapter of Fraktur's long history. It includes one fancy display style and the text style in four weights.
Kleinunternehmer – Gemäß § 19 UStG wird keine Umsatzsteuer berechnet.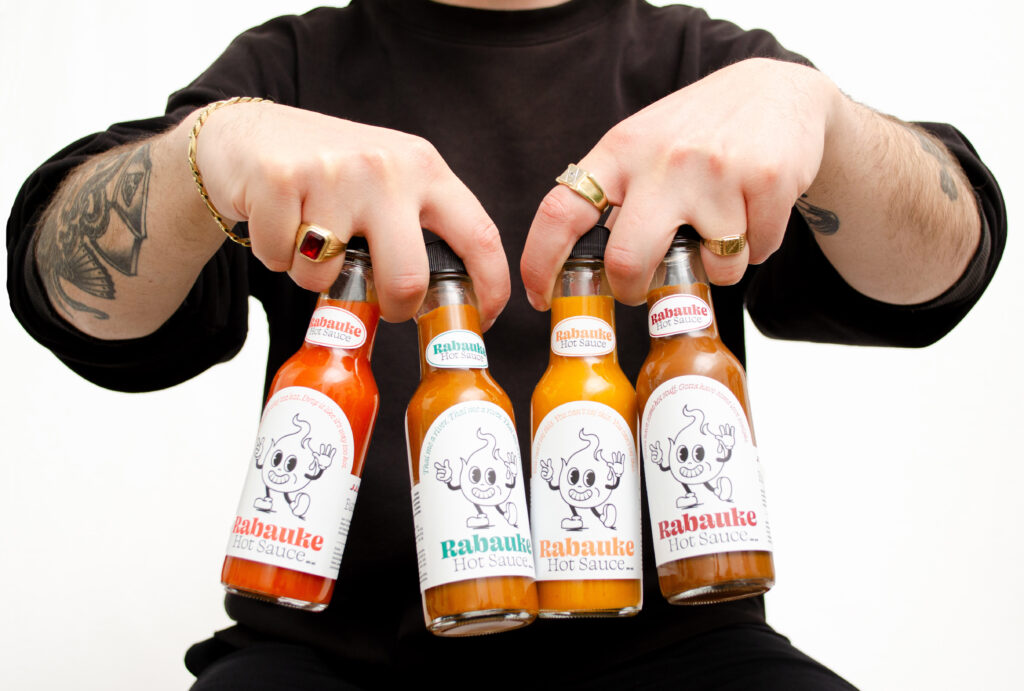 It's getting hot in here. Me and Deniz Berg are huge hot sauce fans and recently just started to ferment various chilies. A few hours in the kitchen later, we held four different sauces in our hands, that have become delicious as hell. Four complex flavours, four levels of heat, packed in a very hot design. Also I screenprinted some nice posters for it.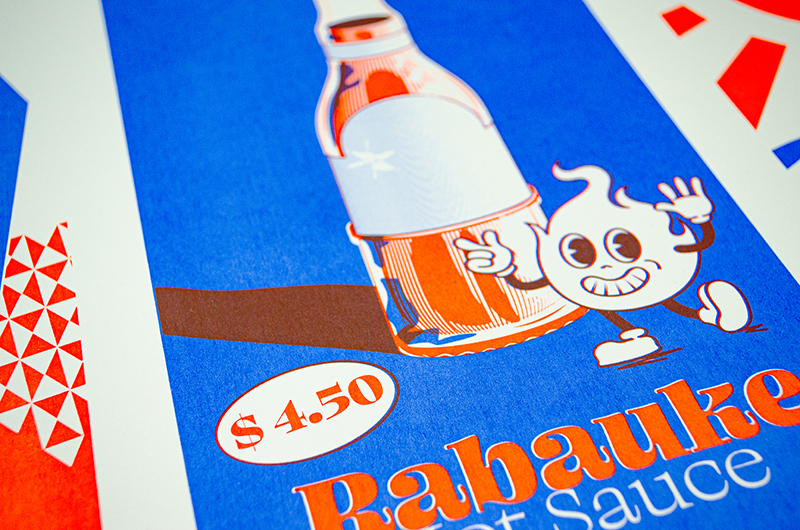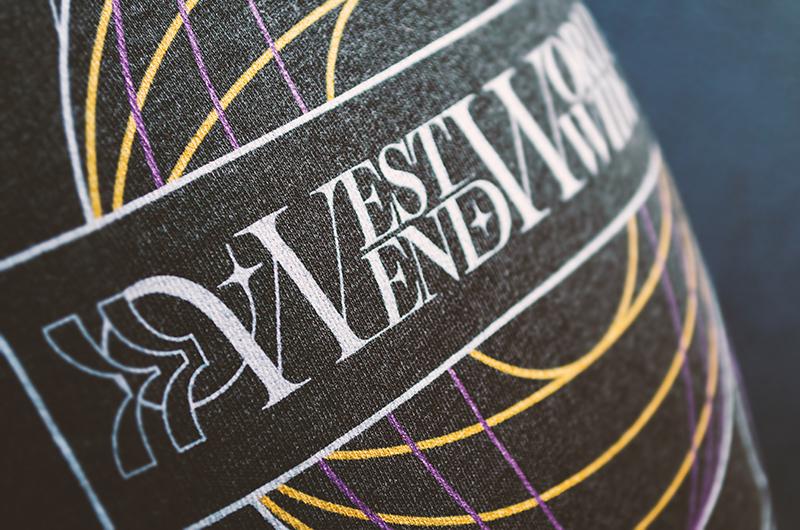 I have already designed two collections for the cosmopolitan football club VFB Westend Wiesbaden '65. This merch was created locally using screen printing and embroidery on sustainable & fair clothing.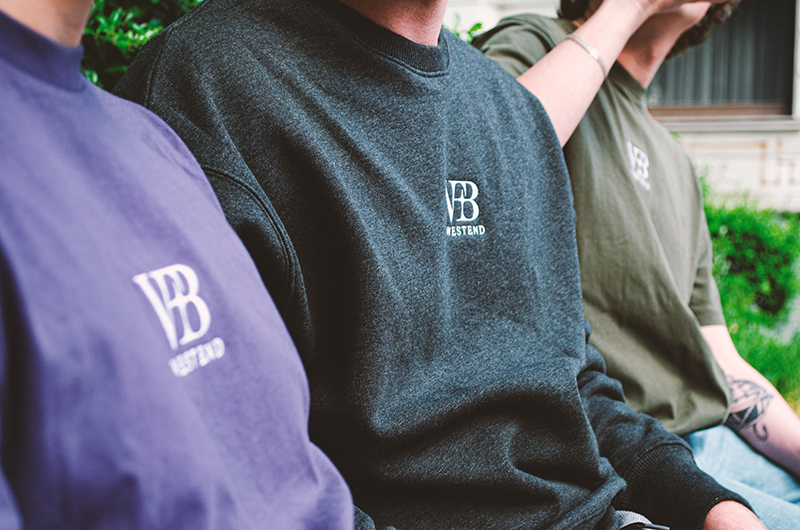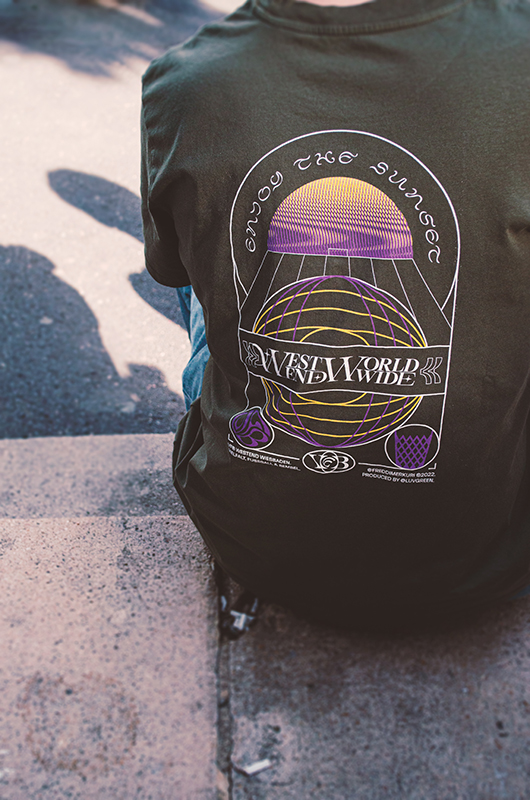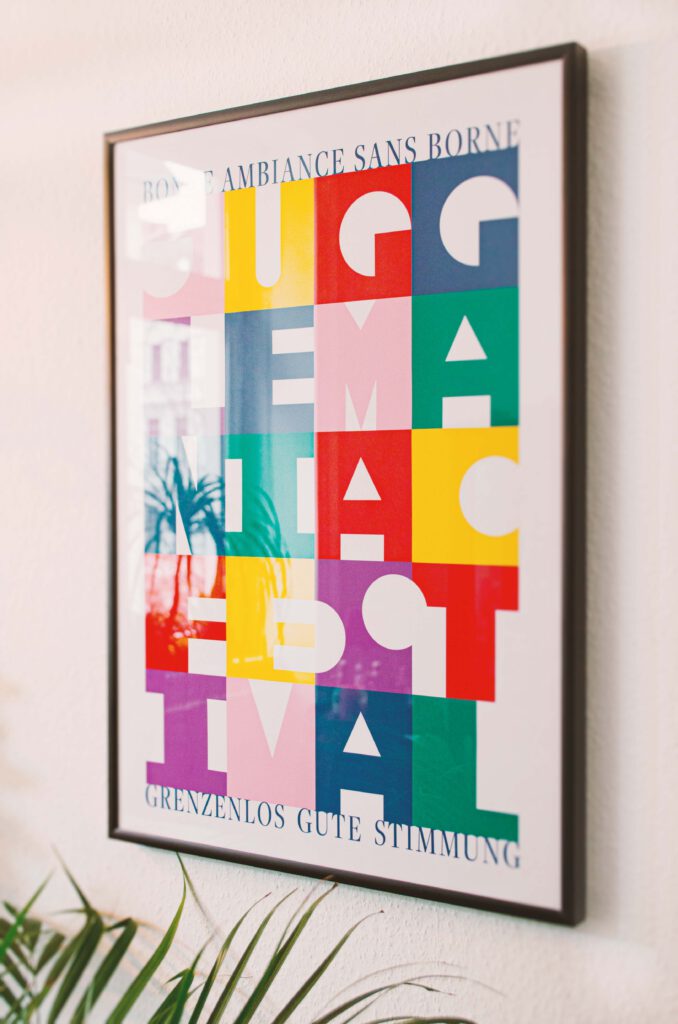 Animated and analog poster for the Juggle Maniac Festival 2022. A borderless festival that celebrates the French-German friendship in the beautiful vineyards of Alsace.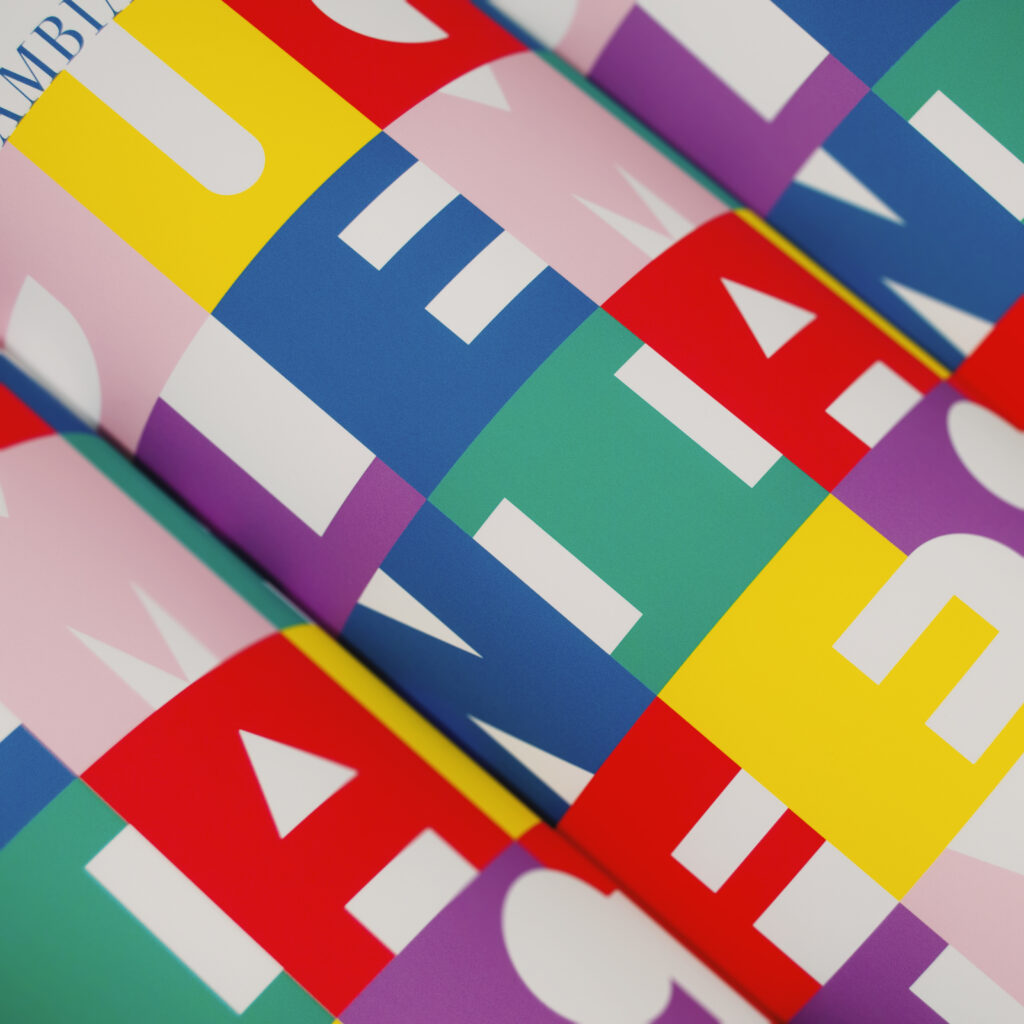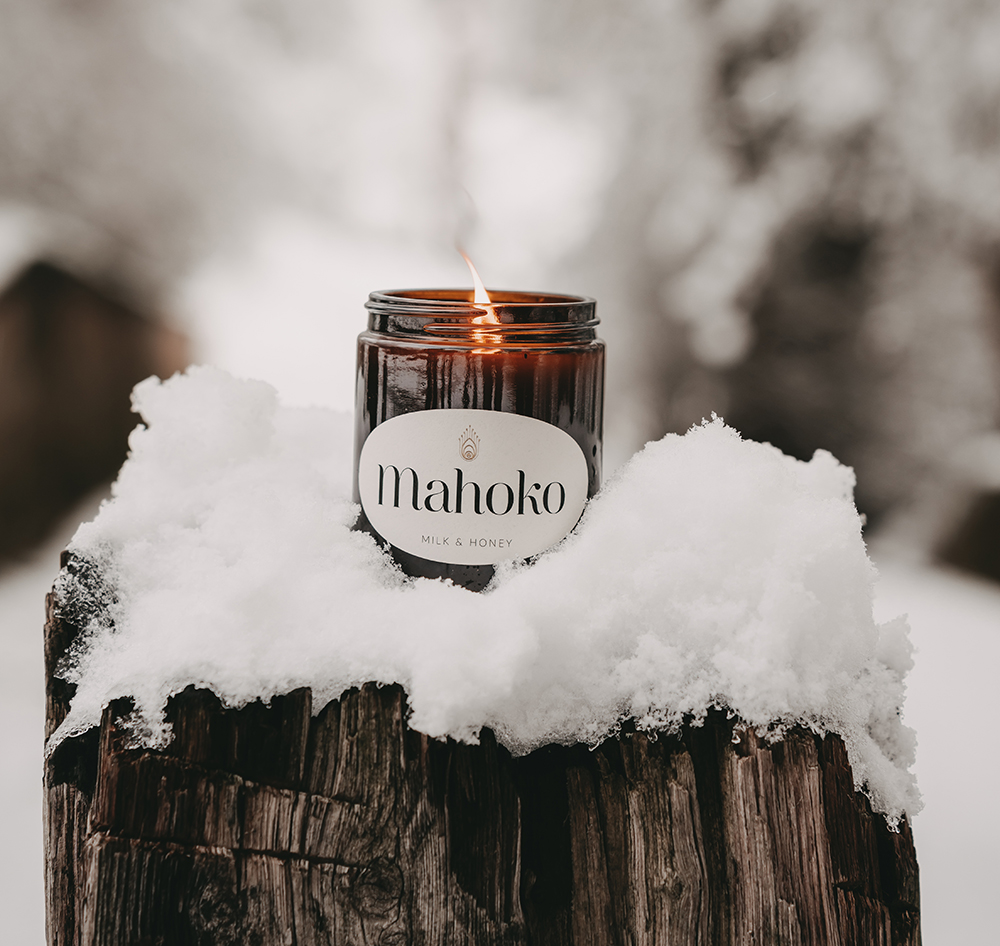 Mahoko is a local brand that manufactures handmade and vegan scented candles. I designed the logo, a custom lettering and the labels for the company. If you want to create a cozy atmosphere at home, i can only recommend these lovely candles.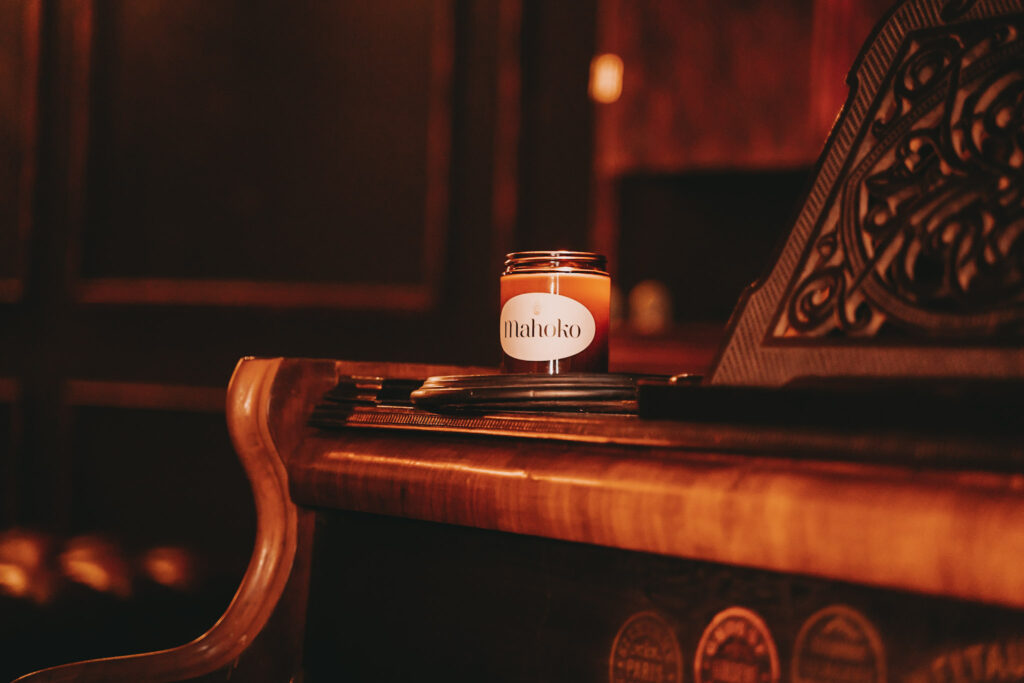 More projects on instagram.